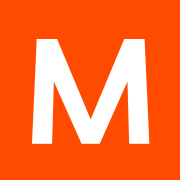 Job description summary:
Reporting to our Software Development Manager, you will have the unique opportunity to spearhead development work on the MindSphere IoT platform:
Provide Technical Support & Guidance for architecting MindApps on MindSphere
Support scoping, planning & and execution of proofs-of-concept as required
Act as the lead developer for MindApps and collaborate with extended development and technical team as required
Act as the MindSphere subject matter expert
Engage with product management to influence the product roadmap
Main MindSphere technical contact for our clients on their journey to MindSphere adoption
Collaborate with Business Account Managers to support customer activities (workshops, pre-sales, etc.)
Minimum Requirements:
Bachelor's Degree in Computer Science, Engineering or similar degree.
5+ years of experience in solution Architecture experience in the Enterprise Software, Cloud or SaaS industry
Strong software development skills in Cloud Application Platforms
Strong Object-Oriented Design and Coding skills (Java on an UNIX or Linux/Windows Platform)
Strong software development and architectural back ground using data structures, algorithms, design patterns and data modeling
Proficiency in distributed architecture using web servers, caching, application servers and experience with RESTful web services, and cyber security
Experience in integrating multiple systems using integration frameworks such as SOA, Federations and ESBs
Expertise in Web technologies including JavaScript frameworks VueJS, UI5, Angular and AngularJS, HTML5, CSS3, JQuery.
Experience designing and deploying applications to be: dynamically scalable, highly available, fault tolerant, and reliable.
Experience in developing and implementing Micro Services.
Experience with RDBMS and NoSQL Database Platforms SQL Server, MySQL, Mongo DB, and/or Dynamo DB.
Proficiency in developing and deploying cloud based solution using AWS or Azure or Cloud Foundry
UX experience is an asset
Proactive and ready to learn new things as technology evolves
Ability to work both independently and within a close team
Ability to interact with and manage both internal and external customers
Ability and willingness to work under pressure and / or outside of regular working hours and with minimal supervision
Strong written and verbal communication skills in English, French is an asset.
Occasional travel required (<10%)
Why join MAYA?
You will be joining a strong team with a rich academic & scientific background. Over 50% of the company has engineering or science graduate degrees. If you are a passionate professional looking to create innovative solutions that can change industry, Maya HTT is the right place for you!
Permanent position, competitive annual salary
Comprehensive benefits package, including fully paid insurance
Accessible via public transit, a short walk from Vendome metro & train station
Great work environment with trust and autonomy, collaborative team
Become a key member of a high-energy and dynamic company that is a recognized industry leader
Only applicants selected for an interview will be contacted.