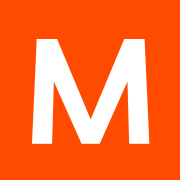 MAYA HTT is the largest simulation company in Canada and a world leading developer of mechanical engineering simulation software and smart buildings solutions. Constantly pushing the boundaries, MAYA is at the forefront of the next level cutting edge technologies such as AI, machine learning, cloud, IoT and Industry 4.0 innovations.
We are looking for a versatile and enthusiastic senior software developer for our innovation team to help expand our solution offerings into these exciting new areas.  Reporting to the Director of New Product Development, you will be at the forefront of MAYA's development cycle, working to incubate a variety of ideas and projects.
What to expect as the main responsibilities:
Participate in discovery meetings with internal and external stakeholders in order to better understand a prototype's or project's requirements
Prototype, develop, and integrate engineering modelling, simulation, data management and analytics software tools and algorithms.
Build and deploy applications on different platforms:  server, web, mobile, cloud.
Migrate existing server applications to other platforms
Assess the technological components, infrastructure, and platforms on which to base prototype applications.
Recommend feasible technological roadmaps to productize these concepts.
You will be successful in this role if you are/have:
A Bachelor's Degree in Software Engineering, Computer Science or a combination of education and experience in software development
Minimum of 10 years of professional technical expertise in software development.
Experience with front-end web technologies and frameworks. E.g.: JavaScript, Typescript, Angular, React, WebGL
Experience with back-end software languages and frameworks.  E.g.:  C#, Python, Node.JS
Experience with database technologies.  E.g.: SQL server, MongoDB
Contributed to defining a technical architectural roadmap
Ability to resolve complex issues, such as the performance bottlenecks of an application on different platforms
Creativity, self-confidence and flexibility
Aptitude and interest to learn new software languages, frameworks, and technologies
Plus: Experience with cloud based technologies and platforms, such as AWS, Azure, Cloud Foundry, Docker, Kubernetes, microservice architecture
Plus: Experience with machine learning/artificial intelligence/data mining and related tools, such as TensorFlow, Keras, R, Weka or SciKit.
Why join MAYA?
Permanent position, competitive base salary, bonuses and annual performance reviews
Fully paid by the employer medical, dental, life, short/long term disabilities insurance
Lots of things to learn through skilled sparring partners
Accessible via public transit, 4 minutes' walk from Vendome metro & train station
Become a key member of a dynamic and award winning company that is a recognized worldwide industry leader