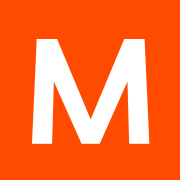 Maya HTT is the largest simulation company in Canada and a world leading developer of engineering simulation software and smart buildings solutions. Constantly pushing the boundaries, Maya HTT is at the forefront of the next level cutting-edge technologies such as AI, machine learning, IoT and Industry 4.0 innovations.
We are currently looking for versatile developers to join MAYA HTT's ECAD/MCAD product group. This group develops software tools and applications for Maya's clients designing advanced printed circuit board in multi-disciplinary engineering teams. The product development covers domains as varied as geometric modeling, computer-aided design and manufacturing, or numerical simulations, and can be implemented using languages such as C++, mainly.
What to expect as the main responsibilities:
Use Agile development principles (scrum, Kanban) to develop, maintain, and integrate engineering software tools and products
Understand client workflows, requirements, and needs, and recommend solutions and best practices
Design, implement, and deploy new functionality
Maintain existing products and support client requests
Implement unit tests
Propose and code fixes or workarounds for defects
Properly document all work performed
You will be successful in this role if you are/have:
Degree in Engineering / Computer Science, or other related experience
Strong analytical and software programming skills (C++) – familiarity with object-oriented practices is required.
Experience writing production code is beneficial
Maintain code quality through best practices, unit testing and code quality automation
Strong problem solving skills and analytical thinking
Ability to take initiative and ownership on tasks
Excellent communication skills, both oral and written
Familiarity with CAD/CAE/CAM platforms and PCB design processes is beneficial
Experience with versioning systems and project management tools (Git, JIRA, VSTS, etc) is a plus
Ability to work in a team and be self-motivated
Why join MAYA?
Permanent position, competitive base salary, bonuses and annual performance reviews
Fully paid by the employer medical, dental, life, short/long term disabilities insurance
Lots of things to learn through skilled sparring partners
Accessible via public transit, 4 minutes' walk from Vendome metro & train station
Become a key member of a dynamic and award winning company that is a recognized worldwide industry leader