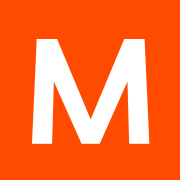 MAYA HTT is the largest simulation company in Canada and a world leading developer of mechanical engineering simulation software and Datacenter Infrastructure Management solutions. In addition to developing software, and as a strategic development partner and software reseller for Siemens Digital Industries Software, MAYA also specializes in providing services including software customization and engineering numerical simulations in structural, thermal, and computational fluid dynamics. The world's top tier engineering organizations rely on MAYA's experience and expertise to achieve the full potential of their software and PLM investment. Constantly pushing the boundaries, MAYA is at the forefront of the next level cutting edge technologies such as AI, machine learning, IoT and Industry 4.0 innovations.
Reporting to the Services Manager, the candidate's main responsibility is to deliver Maya's customized technical solutions for our Datacenter Clarity LC software product as well as for OSIsoft PI real-time-monitoring solution.
Job Description Summary:
Participate in the installation, configuration and commissioning of  Maya's Datacenter Clarity LC software at the customers' site
Act as the subject matter expert, interfacing with customers and with Maya's development and QA teams to contribute to customer projects and to the evolution of the product
Gather customer requirements and work with customers in gathering site information to deploy Datacenter Clarity LC and to build/populate the site's model in the application
Provide training and technical support to customers as they familiarize with the software both during commissioning and after project completion
Evaluate technical requirements of commissioning projects to define the delivery plan and schedule and to identify any potential risks
Develop scripts to help optimize the commissioning process and project activities
Participate in quality assurance (QA) activities
Prepare technical documentation pertinent to project commissioning and training material
Minimum Requirements:
Bachelor's degree in Electrical or Software Engineering, Computer Science or Information Technology or other related background; College degree with relevant experience is also acceptable.
Minimum of 2 years of relevant experience
Experience with real-time data monitoring systems, OSIsoft PI in particular is an asset
Experience working with customers on large enterprise solution deployments  is an asset
Programming and scripting skills are an asset
Knowledge of network architecture and communication protocols are an asset
Experience with relational database management (SQL) and/or data modelling, analysis and manipulation is an asset
Good interpersonal skills, initiative and ability to work in a team.
Canadian citizen for at least ten years and willingness/eligibility to go through security screening process for clearance level top-secret enhanced
Bilingual French and English is an asset
Why join MAYA?
Permanent position, competitive base salary, bonuses and annual performance reviews
Fully paid by the employer medical, dental, life, short/long term disabilities insurance
Lots of things to learn through skilled sparring partners
Become a key member of a dynamic and award winning company that is a recognized worldwide industry leader
Job Features
| | |
| --- | --- |
| Job Category | Smart Buildings |