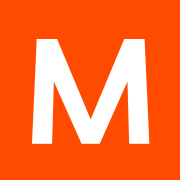 We are currently looking for versatile developers to join MAYA Heat Transfer's Customization Services group. This group develops custom software tools and applications for MAYA's clients in the field of engineering. The projects can cover domains as varied as geometric modeling, computer-aided manufacturing, or numerical simulations, and can be implemented using languages such as C#, Python, or C++, to name a few.
Job Description Summary:
▪ Use Agile development principles (scrum, Kanban) to develop, maintain, and integrate custom engineering software tools and products
▪ Understand client workflows, requirements, and needs, and recommend solutions and best practices
▪ Design, implement, and deploy new functionality
▪ Maintain existing products and support client requests
▪ Implement unit tests
▪ Propose and code fixes or workarounds for defects
▪ Properly document all work performed
Minimum requirements:
▪ Degree in Computer Science /Mechanical Engineering, or other related fields
▪ Strong software programming skills (C#, Python, C++, VB, or Java) – familiarity with object-oriented practices is required
▪ Excellent communication skills, both oral and written
▪ Experience with CAD/CAE APIs, such as NX Open, is a strong asset
▪ Familiarity with CAD/CAE/CAM platforms and engineering processes is beneficial
▪ Experience with versioning systems and project management tools (Git, JIRA, VSTS, etc) is a plus
▪ Ability to work in a team
▪ Self-motivated
Why join Maya HTT?
This is a unique opportunity to become a key member of a high-energy and dynamic company that is a recognized industry leader
The opportunity to grow within the company which tripled in size over the last 10 years
The opportunity to make a difference and see the impact of your work
Please note: Only those applicants selected for interviews will be contacted