Core NX CAD Implementation Supervisor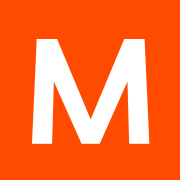 Position requires a strong engineering aptitude and the ability to quickly assimilate technical requirements into mechanical designs. Must have demonstrated ability to design mechanical components and work with complex assemblies. Candidate will be expected to work to specified deadlines without supervision and will be required to guide the work of junior engineering designers and supervise NX CAD implementation.
Generate CAD 3D models and 2D drawings using Siemens NX CAD.
Perform design and design verification for engineering CAD models, drawings, design packages, and related data for compliance to contractual requirements, accuracy, completeness and geometric tolerance standards.
Interact with design engineers to develop propulsion components and systems.
Performs design calculations to validate design requirements.
Support rapid turnaround concept designs for proposals and design trades.
Responsible for ensuring that Company digital product definition is prepared in accordance with contractual requirements and Policies and Procedures.
Participates as a member of various project teams and committees.
Responsible for generating models, drawings and visual art used in technical design reviews.
Provide input and recommendations for mechanical designs.
Will provide technical guidance to less senior designers and to design support personnel.
Assign work to and provide technical direction to drafters, junior designers and design support personnel as required.
Requirements:
Bachelor's degree in appropriate discipline and nine years of related technical experience as engineering designer (or equivalent combination of education and experience).
Proficient skills in Siemens NX CAD latest version is mandatory.
Experience with other CAD software package a plus.
Skilled at Geometric Dimensioning
Strong written and verbal communication skills are required.
Must be able to obtain and maintain a U.S. Security Clearance.