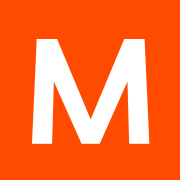 MAYA HTT is the largest simulation company in Canada and a world leading developer of mechanical engineering simulation software and Datacenter Infrastructure Management solutions. In addition to developing software, and as a strategic development partner and software reseller for Siemens PLM Software, MAYA also specializes in providing services including software customization and engineering numerical simulations in structural, thermal, and computational fluid dynamics. The world's top tier engineering organizations rely on MAYA's experience and expertise to achieve the full potential of their software and PLM investment. Constantly pushing the boundaries, MAYA is at the forefront of the next level cutting edge technologies such as AI, machine learning, IoT and Industry 4.0 innovations.
To support our continued growth, we are looking for ambitious, motivated individuals to join our team in Montreal.
What to expect as your main responsibilities:
Provide guidance for cloud enablement of all of our products
Provide product management for our cloud/web/IIoT based products. Involves

Set market goals
Determine resource requirements
Identify customer needs
Manage major partnerships tied to certain products

Provide insight into new opportunities for cloud products and tools
Transform company methods from existing methods to accommodate new Cloud/IIoT technologies.
Minimum Requirements:
Engineering/Computer Science or degree in sciences or equivalent
Experience in Cloud. An experience in AI, IIoT, and Engineering is an asset.
Familiarity with Industry and B2B
Experience as a product manager. Managed and grew a cloud product portfolio
Experience in converting an existing software portfolio from non-cloud to cloud.
Worked with customers to manage expectations and gather needs
Worked with software teams to define roadmap and resource requirements
Written and Oral English and French. Excellent presentation and analytical skills
Position requires strong interpersonal skills, ownership, communication skills and problem solving capabilities.
An Experience as an entrepreneur will be a plus
Why join MAYA?
Become a key member of a dynamic and award winning company that is a recognized worldwide industry leader
Great work environment with trust and autonomy, collaborative team, and regular schedule
Accessible via public transit, a short walk from Vendome metro & train station
Comprehensive benefits package, including fully paid insurance
Competitive annual salary