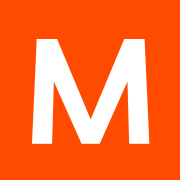 MAYA HTT is the largest simulation company in Canada and a world leading developer of mechanical engineering simulation software and Datacenter Infrastructure Management solutions. In addition to developing software, and as a strategic development partner and software reseller for Siemens Digital Industries Software, MAYA also specializes in providing services including software customization and engineering numerical simulations in structural, thermal, and computational fluid dynamics. The world's top tier engineering organizations rely on MAYA's experience and expertise to achieve the full potential of their software and PLM investment. Constantly pushing the boundaries, MAYA is at the forefront of the next level cutting edge technologies such as AI, machine learning, IoT and Industry 4.0 innovations.
The Cloud Lead Developer works with cross-functional teams to develop products, business processes, and cloud applications. The developer follows industry best practices to design, develop, modify, and implement highly available and scalable cloud services. The developer also leads research and development of new cloud technologies and methodologies to maintain our competitive edge.
What to expect as the main responsibilities:
Develop and deliver cloud-hosted services which meet business goals and non-functional requirements, including the migration of legacy systems and business logic
Define, design and deliver robust automation processes and tooling for cloud computing infrastructure
Support product development by providing technical input during requirements gathering and refinement
Promote innovation through the ability to introduce new technologies and knowledge into one or more product areas and throughout cross-functional teams
Provide problem resolution and technical leadership for a product development team
You will be successful in this role if you are/have:
Bachelor's degree in computer science or related discipline, or equivalent study or experience
5+ years of professional experience in software development
2+ years of experience delivering cloud-hosted solutions
Proficiency in at least one of the following programming languages: C++, C#, Java, or Python
Proficiency in at least one scripting language for automation, such as Ruby or Python
Understanding of software and infrastructure security fundamentals, including but not limited to: secure coding practices, application development, encryption in transit and at rest, identity and access management, and SSL certificate management
Familiarity with key cloud framework concepts like: highly available service development, database development, storage services, infrastructure automation, and identity and access management (IAM)
Familiarity with modern development practices for cloud-hosted services, including but not limited to the following: microservices architecture, API gateway architectural style
Experience with PaaS frameworks like Cloud Foundary or Docker
Proven ability to understand and lead delivery of complex products and solutions
Strong business, problem-solving, oral communication, and written communication skills
You will be even more successful in this role if you are/have:
Developer or Architect AWS certification, at Associate level or higher
Prior experience designing and deploying dynamically scalable, highly available, fault tolerant, and reliable applications on AWS
Prior experience with one or more of the following technologies: MongoDB, Redis, Express.js, AWS CloudFormation, AWS DynamoDB, Gitlab CI
Prior experience building engineering design or digital gaming software
Prior experience with infrastructure and build automation tools and practices
Prior experience in a leadership role
Prior experience in a globally distributed development team
Prior experience in a project management or delivery management, or release management role
Why join MAYA?
Become a key member of a dynamic and award winning company that is a recognized worldwide industry leader
Great work environment with trust and autonomy, collaborative team, and regular schedule
Accessible via public transit, a short walk from Vendome metro & train station
Comprehensive benefits package, including fully paid insurance
Competitive annual salary
Job Features
| | |
| --- | --- |
| Job Category | ECAD MCAD, Innovation |