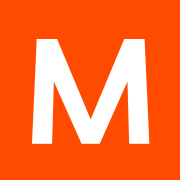 MAYA HTT is the largest simulation company in Canada and a world leading developer of mechanical engineering simulation software and Datacenter Infrastructure Management solutions. In addition to developing software, and as a strategic development partner and software reseller for Siemens PLM Software, MAYA also specializes in providing services including software customization and engineering numerical simulations in structural, thermal, and computational fluid dynamics. The world's top tier engineering organizations rely on MAYA's experience and expertise to achieve the full potential of their software and PLM investment. Constantly pushing the boundaries, MAYA is at the forefront of the next level cutting edge technologies such as AI, machine learning, IoT and Industry 4.0 innovations.
We are looking for a Full stack developer with strong programming skills and having some experience in delivering cloud-hosted solutions.
What to expect as the main responsibilities:
Work as part of the ECAD/MCAD engineering development team to develop and maintain our software solutions
Define, design and deliver robust automation processes and tooling for cloud computing infrastructure
Support product development by working with new technologies and participate in the effort to move to a micro service oriented architecture.
Promote innovation through the ability to introduce new technologies and knowledge into one or more product areas and throughout cross-functional teams
You will be successful in this role if you are/have:
Have a minimum of 3 years software developer experience
Have a minimum of 1 year of experience delivering cloud-hosted solutions
Have a bachelor's Degree in Software Engineering, Computer Science or a combination of education and experience in software development
Experienced front-end developer for web-applications using new technologies
Skilled developer with JavaScript, TypeScript using Angular and NodeJS
Experienced with data modeling with various database engines such as MongoDB, Redis, AWS DynamoDB
You will be even more successful in this role if you are/have:
Migration of legacy systems and business logic to cloud hosted services.
Some experience coding in C#, C++
Some experience with cloud base technologies such as AWS, Microsoft Azure
Why join MAYA?
Become a key member of a dynamic and award winning company that is a recognized worldwide industry leader
Great work environment with trust and autonomy, collaborative team, and regular schedule
Accessible via public transit, a short walk from Vendome metro & train station
Comprehensive benefits package, including fully paid insurance
Competitive annual salary