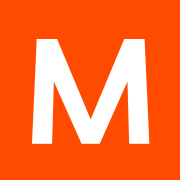 MAYA HTT is the largest simulation company in Canada and a world leading developer of mechanical engineering simulation software and Datacenter Infrastructure Management solutions. In addition to developing software, Maya also specializes in providing services including software customization and engineering numerical simulations in structural, thermal and aerodynamics.  
The opportunity: CAD CAM Engineer
We are looking for a CAD CAM Engineer who will act as a subject matter expert on our customer projects. Maya HTT helps large corporations in multiple industries adopt Siemens NX CAD and CAM solutions via automation projects and/or consulting engagement to support more efficient and streamlined design, simulation and manufacturing. In this position, you will work closely with our Senior Architects and development team to ensure our customers success.
Job Description Summary:
Act as a subject matter expert on NX CAD and CAM best practices.
Apply appropriate tools to analyze, identify, and resolve technical problems.
Support customer project activities:

Requirements gathering & analysis
Investigation & definition of technical solution with Architect
Work with development team to ensure conformity to specification & manufacturability
Support project troubleshooting, debugging and testing internally with development team and externally with customer
Training and mentoring to support solution deployment

Proactively communicate status on all projects and releases.
Support pre-sales activities (customer presentations and demos), marketing efforts and formal proposals.
Document all processes and procedures.
Develop new ideas.
Minimal requirements:
Bachelor or Master's Degree preferably in Mechanical Engineering
Minimum of 2 yrs related work experience in industrial CAD/CAM
Strong knowledge and interests in design and manufacturing best practices
Experience in NX CAD/CAM other commercial packages an asset
Exposure to CAD and CAM Software development an asset
Self-motivated, proactive and have ability to work in a team & independently
Excellent communication skills (oral and written) are must.
Capable of multitasking with complex projects.
Occasional travel required (<10%)
Why join MAYA?
Permanent position, competitive base salary, bonuses and annual performance reviews
Fully paid by the employer medical, dental, life, short/long term disabilities insurance
Office accessible via public transit, 4 minutes' walk from Vendome metro & train station
Flexible work from home options available
Become a key member of a dynamic and award winning company that is a recognized worldwide industry leader