Application Engineer – Technical Writer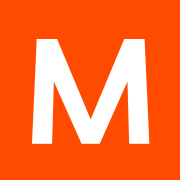 The position requires working closely with product management, software engineering and customer service teams to develop and maintain technical documentation and training material for our entire product line. The Technical Writer will be responsible for creating and updating user guides, reference materials and training courses for highly technical end users.  He will help execute the design and development of uniform product documentation for all company products.
The ideal candidate will be an enthusiastic, highly organized self-starter who is able to work with limited supervision and who thrives under pressure.
Responsibilities:
Creates new content using UI specifications and their own research as inputs
Design, develop, refine, maintain and deliver technical training with hands-on exercises
Create training materials in a variety of formats
Suggests ways to restructure information to better meet user needs
When working with feature teams, ensures that the product is easy to self-learn for new users as well as productive for power users
Conduct interviews with subject matter experts to gather technical information
Qualifications:
Master's degree in Engineering or Science particularly in heat transfer, CFD or finite element analysis
Or a Bachelor's degree with substantial experience in Engineering, Science, Computer Science, Information Technology or a related technical field, particularly heat transfer, CFD, finite element analysis or network architecture, communication protocols, real-time data monitoring systems
Excellent written and oral communication skills in English and the ability to illuminate complex technical topics
Experience collecting, analyzing, and organizing source material based on interviews with subject matter experts, hands-on interaction with the software, and reading existing documents
Experience in software user documentation and desktop publishing, including graphics and videos
Knowledge of and experience with HTML, XML, or other markup language
Broad knowledge of CAE applications
Only applicants selected for interviews will be contacted.