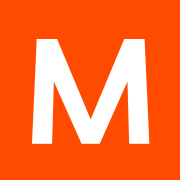 You will be successful in this role if you:
Have proven track record of consultative selling of services and/or software solutions to engineering groups
Are entrepreneurial, self-motivated and able to work autonomously with minimal assistance
Have outstanding communication and presentation skills, both verbal and written
Have a hunter/ challenger characteristic sales type
Have a strong technical and sales background with a passion for hi-tech products and cutting edge solutions
Have a proven record of exceeding quotas and developing new business
Have a solid skills in prospecting and building market share
Have an excellent network related to engineering services and products within UK
Are available to travel, mainly within UK
Experience with mechanical simulation software and services is an asset.
What to expect as the main responsibilities…
Prospect for new clients, generate leads and identify sales prospects
Grow the territory and developing customer relationships
Demonstrate the company's added-value through presentations, proposals and quotes uniquely positioned to customer needs
Contribute to business development initiatives such as seminars, trade shows, and training sessions as required
Minimum requirements
Bachelor's Degree required. Engineering preferred, Business acceptable
At least 5+ years of full-time sales experience of software-related products and services
Familiarity with MS Office tools and CRM required
UK based
Why join Maya?
This is a unique opportunity to become a key member of a successful team of a high-energy and dynamic company that is a recognized industry leader
Offering market leading technology and highly demanded value added expertise
The opportunity to grow within the company which tripled in size over 10 years
Only applicants selected for interviews will be contacted.