We understand the mechanical environments that automotive and transportation systems and components face
Automotive & Transportation
Maya HTT has extensive experience in the automotive and transportation industries, as both a resource for key simulation software as well as providers of expert services and support. We understand the mechanical environments that automotive and transportation systems and components face. Engineers must validate their designs against a wide range of factors, including noise, vibration, and harshness (NVH), fatigue, temperature extremes, and shock.
Maya HTT is an authorized reseller for Siemens PLM's NX™ and Teamcenter® software. These market-leading solutions provide state-of-the-art capabilities for automotive and transportation development, spanning design and engineering to simulation and testing to final assembly and launch. Our knowledge of the industry, combined with our ability to customize and extend the NX™/TeamCenter platform, enables us to help automotive and transportation companies fully harness this powerful software suite. Our specialized services include process consulting, development and implementation of engineering methods, customized training, application development, and technical support.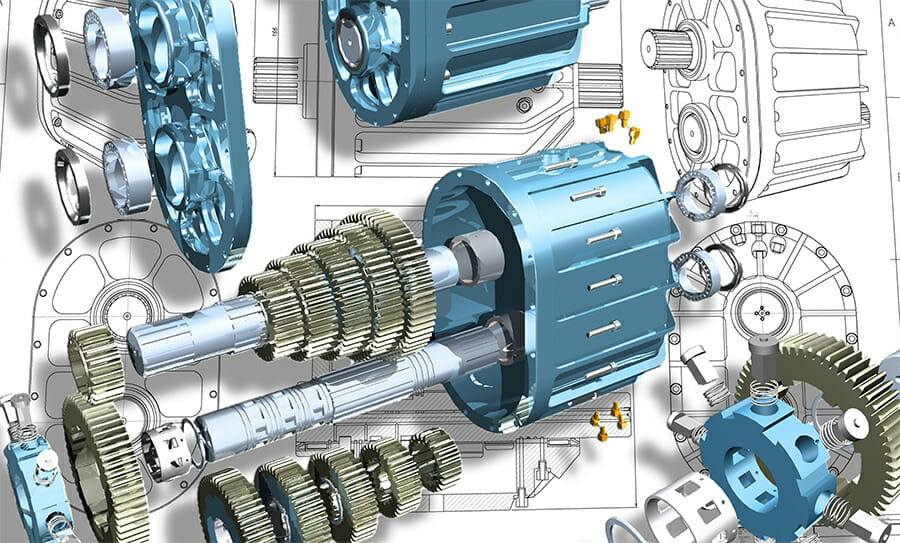 The Maya HTT-authored NX™ Thermal and Flow products allow for the efficient solution of the most complex heat transfer problems found in the modern automobile, no matter what mode of heat transfer is involved. The NX™ Flow computational fluid dynamics product can be used to assess and optimize performance of a wide range of problems. The seamless integration of these products in the NX™ CAE software suite allow for very efficient simulation iterations, leveraging associativity between the simulation and CAD models.
In addition, the NX™ laminate Composites, NX™ Durability Wizard, Advanced Durability, NX™ FEM Correlation and Model updating will allow you to simulate the most complex composite and metal structures subject to static, dynamic and cyclic fatigue loading as well as perform validation of analysis models and provide feedback to improve these models.
We've performed thermal, flow and structural simulations of vehicle subsystems and components such as bodies in white, engine manifolds, radiators, brakes, headlamps, body parts, fluid reservoirs, and exhaust pipe assemblies. These have included components manufactured from lightweight composite materials. We have also validated analysis results against test data supplied by the customer or generated by Maya HTT.
We have developed automation code for many simulation processes, notably for thermal/flow analysis. These automation layers guide the user through the required simulation steps, and can be used to capture best practices in model cleanup, meshing, boundary condition definition and solver settings. This ensures that high quality simulation results are consistently generated.
By working with Maya HTT, you can benefit from our unique skillset to accelerate and enhance your development processes. Through our industry know-how, advanced software toolset, numerical simulation skills, and software development expertise, we have the resources to tackle your most advanced mechanical simulation challenges, and to ensure that your engineering methods are at the leading edge. Look to Maya HTT for outstanding service, unmatched breadth of expertise, and the highest quality support in the industry.
Motorsports Case Studies: