Industry 4.0 & Automation
.
Leading the next industrial revolution
Global supply chains, product complexity, market volatility, and on-demand personalization are paving the way for new industry leaders to emerge. Now is the time to leverage technologies and strategies for building on data-driven intelligence to increase productivity and enterprise-wide integration.
A clear view of your digital transformation strengths and opportunities is a must. Where to start? With a state-of-the-art digital maturity audit and the benefit of expert insight and a powerful action plan.
We are the 3-in-1 data science, simulation, and software solution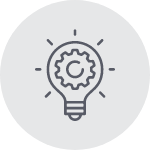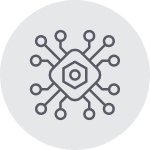 We have the deep knowledge in 1D, 2D, and 3D simulation to create accurate digital twins; the IIoT and AI expertise to make them useful; and the custom development chops to round out the best solution for you. Our digital transformation experts can help you unlock performance and quality improvements with smart solutions for new future-proofed and data-driven business models.
Manufacturing
Deployed AI-based failure analysis to improve yield, reduce waste, and predict quality
Outlier detection
Provided unsupervised high-dimensional outlier detection to enable predictive maintenance and minimize downtime
Fleet management
Delivered a system to connect vessels and improve operational excellence and analytics
Data cleansing
Developed a cloud-based data cleansing and anomaly detection app
Machining
Optimized reinforcement learning for metal parts machining
Soft sensors
Implemented AI and simulation-based soft sensors to optimize processes and operations
Delivering smart data-driven insights
We couldn't possibly list everything we do! Here are just some of our other data analytics services:
Real-time data collection and historization using industry leading on-premise and cloud tools
Configuration of operational dashboards and displays including custom widget development
Live overlay of process data on 3D CAD and BIM models
The artificial intelligence (AI) revolution has been underway since about 2016.
Download the White Paper to get started.
As a result of great increases in computational power, AI no longer resides in the realm of media hype and science fiction. Today, AI offers concrete benefits in all areas of engineering, manufacturing, and operations. From deep neural networks and long short-term memory (LSTM) algorithms to reinforcement and physics informed neural networks (PINN), the possibilities are endless. Industry data holds gold nuggets; AI is they key to finding and using them.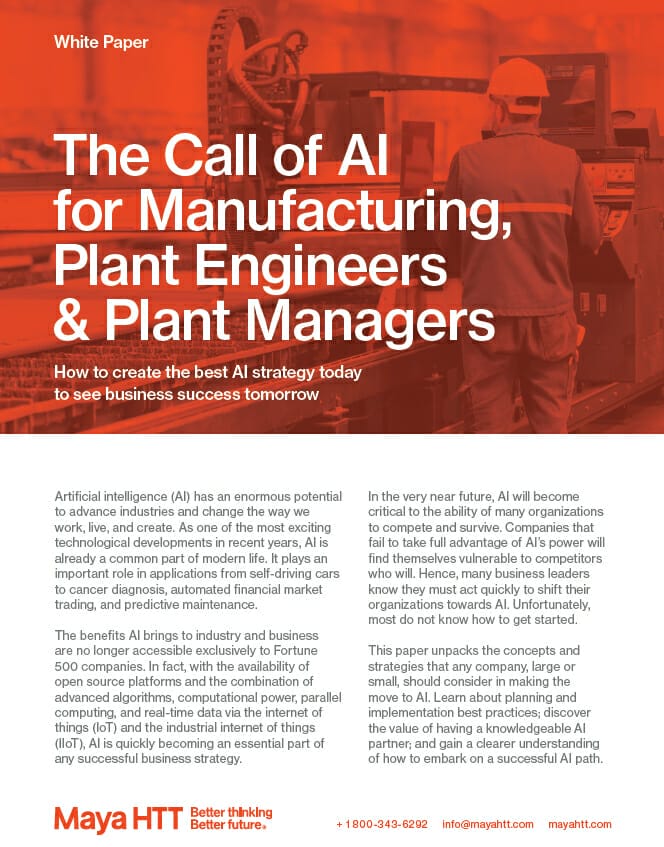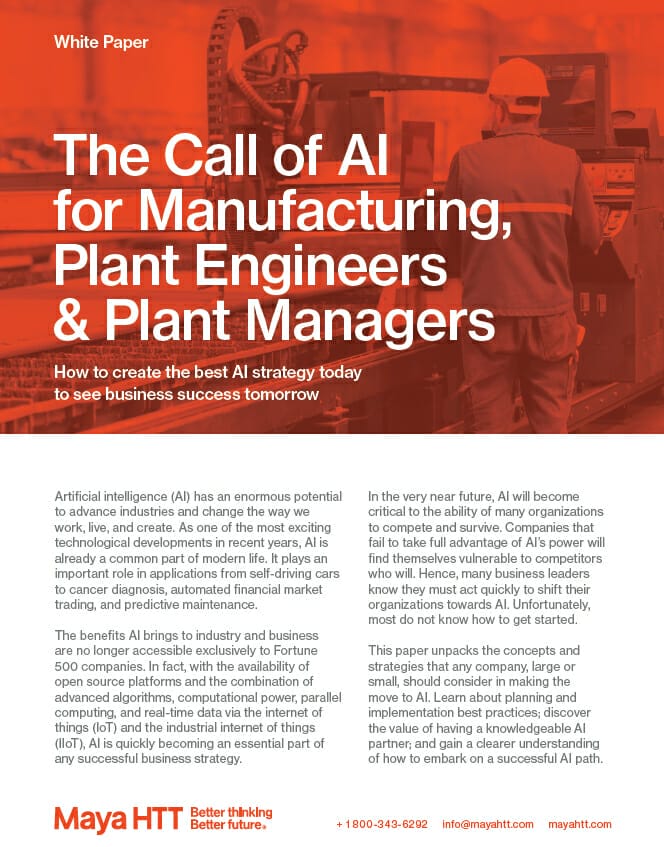 Beyond the hype of industry 4.0 & AI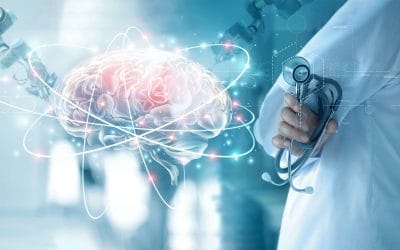 One goal many of our clients have in common is to innovate products and services for the benefit...
Inscrivez-vous à notre infolettre