Maya HTT is a software solution developer with unique experiences in the world of engineering.
Founded in 1982, Maya HTT has more than 30 years of experience with developing and implementing specialized software solutions in a wide range of fields, including engineering, design, manufacturing, aerospace, military and defense, datacenter operation, and others. For more than 30 years, Maya HTT has been at the forefront of specialized software development. With over seven million of software licenses distributed globally, we have been helping organizations improve quality and effectiveness, thanks to the latest software innovations available.
Maya HTT was originally founded as a company that specialized in 3D thermal and fluid dynamics analysis. As we recruited more team members, our expertise grew to encompass different engineering specialties.Our engineers and developers have a wide range of experience and use the software we customize. Our areas of expertise include Siemens Digital Industries Software, NX, thermal flow simulations, datacenter infrastructure management and more.
Learn more about Maya HTT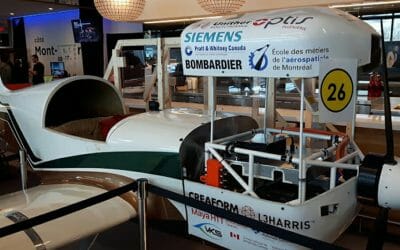 This team of engineering students embarked on a lofty and ambitious project: to prove that electric airplanes could take flight.
Read more

Step by step instructions from Maya HTT experts on working with PCB data in Simcenter 3D. Create and maintain an electronics systems cooling (ESC) digital twin to meet thermal requirements.
Read more

Exploring the speed and innovation benefits of cloud-native and low-code/no-code application development platforms for integrating enterprise data
Read more

Create an ESC digital twin to improve ECAD-MCAD collaboration, optimize electronics package designs, and ensure you meet critical operation and safety thermal requirements
Read more
Curious about how Maya HTT can help you?
Let's explore better solutions together.